Audi R8 V8
The R8 provides the best balance of luxury and sport. The direct injected V8 provides a good platform for the engineers at CFI Designs. This high revving V8 is paired with perfectly matched turbos taking advantage of every rpm through the power band. The attention to detail on this package is bar none, as each hard line is hand crafted and each weld done with surgical precision.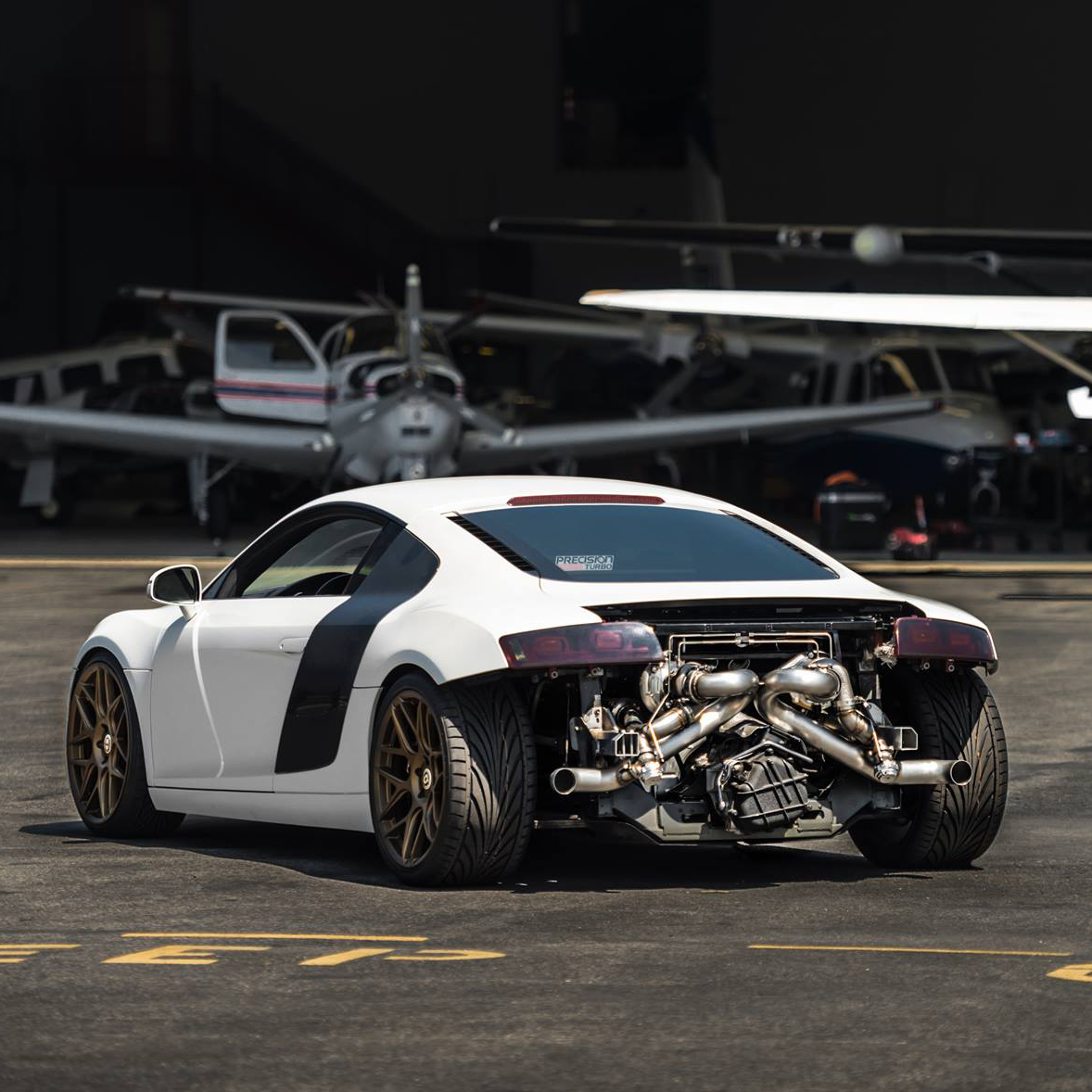 Stage 1

(2) Garrett GTX Gen2 3076 Reverse rotation turbos

(2) TiAL MV-R Wastegate

(2) TiAl 50mm Blow Off Valve

(2) CFI Air to Water Intercooler

(2) CFI Front mounted Heat Exchanger

Factory ECU re-calibration 

3.5" Stainless Exhaust Tubing (Optional Ceramic Coating with Color Options)

Stainless Custom Bent Hard Lines for Oil and Manifold Pressure

Hydro Flow Connections at All Flexible Joints

Dual Water Pump Setup for Intercoolers
In house installation available
Each kit is custom assembled and items can be adjusted to fit the needs of our customers.
Dealer inquiries welcome.
Motec m142 PnP ECU package in development