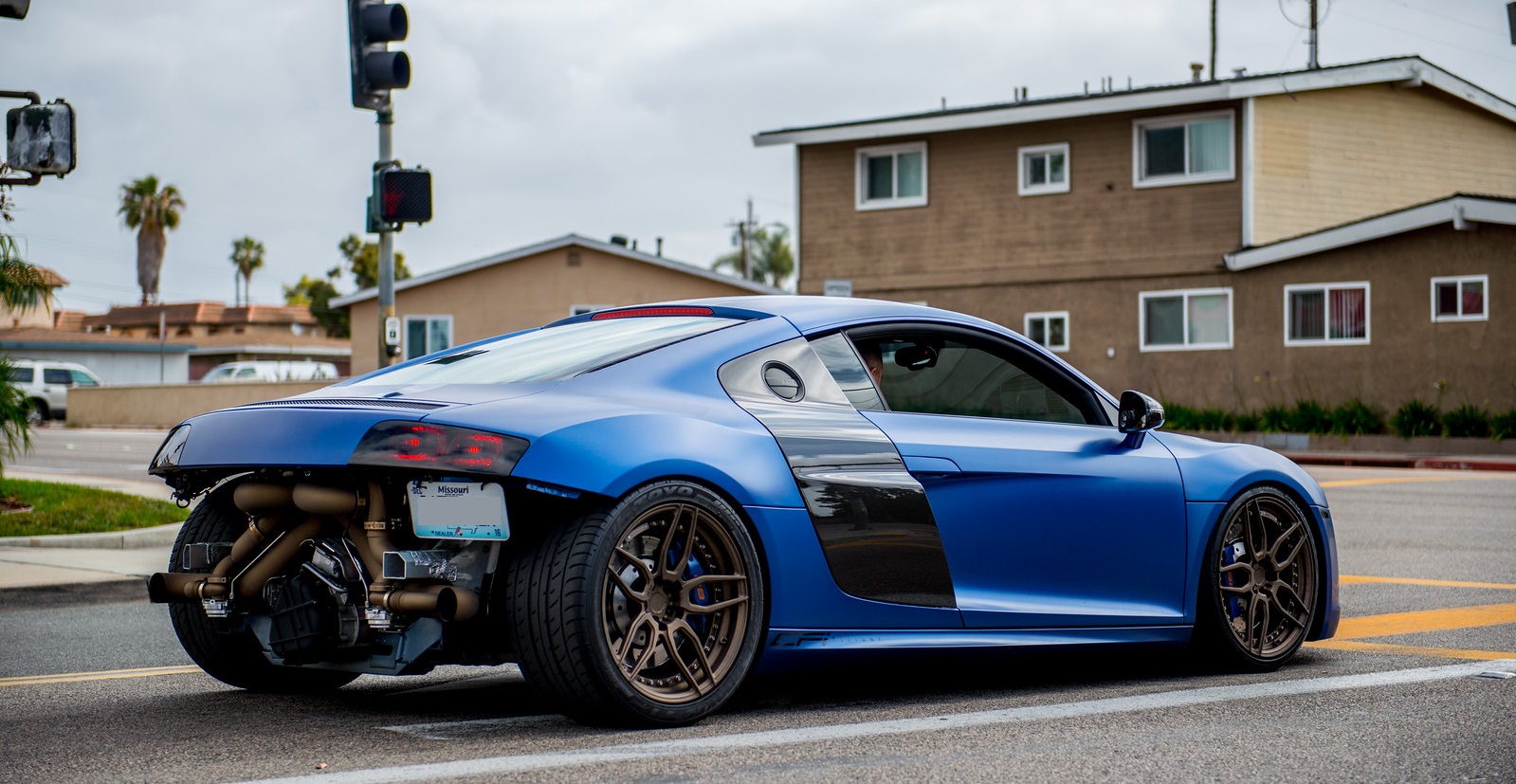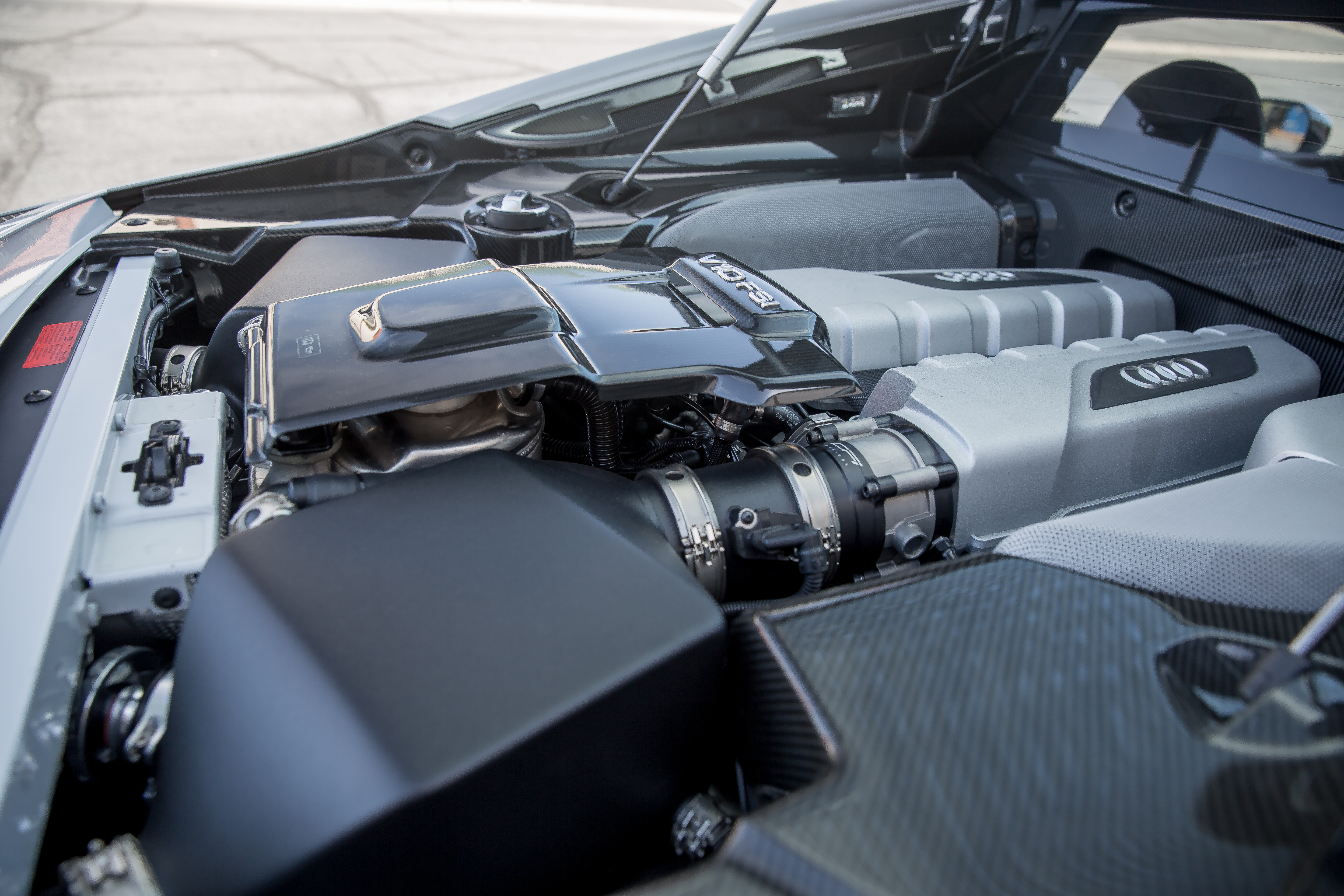 Audi R8 V10
This unique R8 is what spawned the phenomena that is CFI Designs. Owned and crafted from the mind of founder, this R8 is the culmination of decades of experience and collaboration. Many twin-turbo systems exist in the modern world but none offers the precision, simplicity and sculpture work found on CFI Designs solutions. Mirrored Precision Performance turbos, hand formed and welded ducting, intercooler, oil piping and exhaust systems have the exacting figment at or better than OEM tolerations..
Stage 1 
(2) Garrett GTX Gen2 3582 BB Turbos
(2) TiAL MV-R Wastegate
(2) Turbosmart compact BOVs
(2) CFI Air to Water Intercooler
(2) CFI Front mounted Heat Exchanger (tube/fin)
CFI ECU Tune
3.5" Stainless Exhaust Tubing (Optional Ceramic Coating with Color Options)
Stainless Steel Hard Lines for Oil and Manifold Pressure
-12 to -16 Water Lines
1.5 gallon Liquid Water Reservoir Ice Box
Hydro Flow Connections at All Flexible Joints
In house installation available.
Each kit is custom assembled and items can be adjusted to fit the needs of our customers.
Dealer inquiries welcome.