Lamborghini Gallardo LP 04′-08′
The Lamborghini Gallardo provides an excellent basis in performance and handling. CFI Designs developed a system to compliment and truly open up the potential of this car. Perfectly matched NRE Mirror image turbos with a Motec m150 PnP ECU and harness make this rather sluggish car open up and and unleash power like never before. With a completely redesigned E-Gear shifting firmware this will bring you close as possible to modern vehicles with DCT transmissions.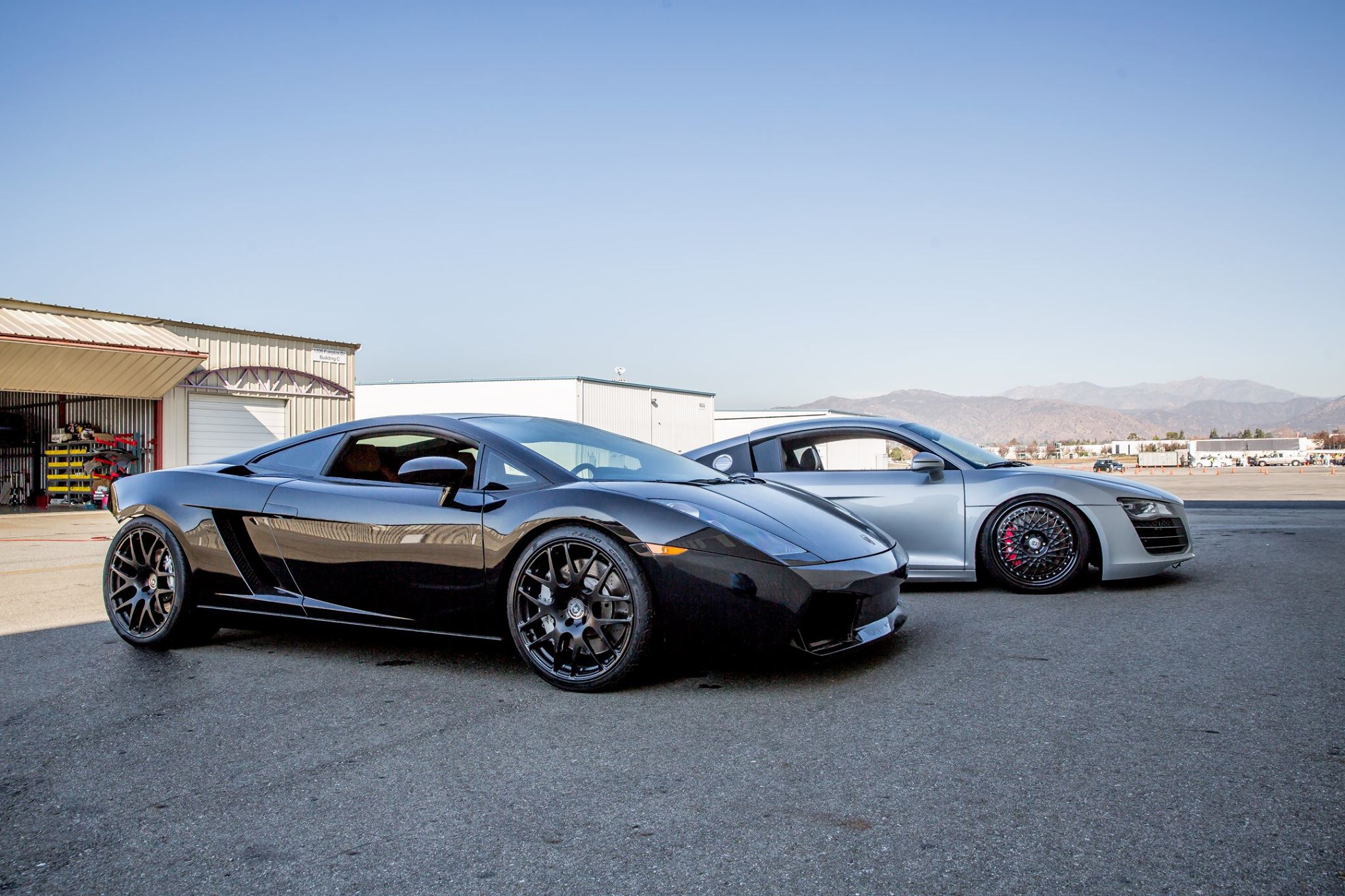 Stage 1 (91 Octane)
+300 AWHP and +250 AWTQ 
(2) NRE 64MM Mirror image turbos
(2) TiAL MV-R Wastegate
(2) TiAl 50mm Blow Off Valve
(2) CFI Billet Air to Water Intercooler
(2) CFI Billet Front mounted Heat Exchanger
Factory ECU re-flash/ Motec m150 PnP ECU Package EGear or Manual
3.5" Stainless Exhaust Tubing (Optional Ceramic Coating with Color Options)
Stainless Custom Bent Hard Lines for Oil and Manifold Pressure
Hydro Flow Connections at All Flexible Joints
Dual Water Pump Setup for Intercoolers
In house installation available
Each kit is custom assembled and items can be adjusted to fit the needs of our customers.
Dealer inquiries welcome.